Good News Translation
makes the meaning of the Bible plain even if you've never read it before
GNT is the Good News Translation of the Bible, published by American Bible Society. Some editions of the Good News Translation contain line drawings of biblical events by Annie Vallotton.
Distinctives
The Good News Translation is written in a simple, everyday language, with the intention that everyone can appreciate it.
Translation Work
The Good News Bible was born out of the translation theories of linguist Eugene Nida, the Executive Secretary of the American Bible Society's Translations Department. In the 1960s, Nida envisioned a new style of translation called "dynamic equivalence," that is, the meaning of the Hebrew and Greek would be expressed in a translation "thought for thought" rather than "word for word."
Popularity
Over 40 million copies of the Good News Bible have been distributed world-wide since its first printing.
Publication Date
The Good News Translation of the Bible was first published as the New Testament under the name Good News for Modern Man in 1966.
Read and Search the GNT Bible
Get Your Own Bible Website for Free
You can get a free GNT Bible search website for your church, small group, or even for yourself!
Your.Bible
is a full-featured website platform that integrates directly with your .BIBLE domain name in minutes.
Your.Bible
has easy-to-use features for you to digitally publish Bible-related content like:
reading plans
study guides
sermon notes
and more.
And, of course, you'll have full-access to read and search the entire Good News Translation (GNT) of the Bible!
Learn more about Your.Bible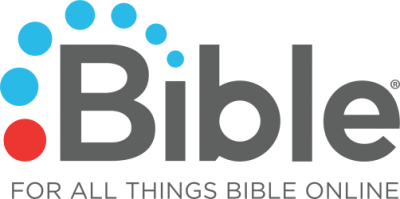 About the .BIBLE Registry
.BIBLE is a Top-Level Domain with a vision to be the trusted online source for all things Bible. The .BIBLE TLD makes available .BIBLE domain names that are memorable, meaningful, and shorter to help people, organizations and communities come together online to engage with Scripture and share Bible-related content. Check if your .BIBLE domain name is available and register one today at get.bible.
About American Bible Society
For nearly 200 years, American Bible Society has worked to share God's Word with those who need it most, empowering more people to experience the transformative love of Jesus. As we enter our third century of ministry, we continue to carry out this mission by working to see 100 million people actively engaged with God's Word in the United States—and by translating the Bible into 100% of languages needed to reach all people. Learn more about American Bible Society at american.bible.
Where to Read the GNT Online
Select websites with the GNT Bible to read and search